We are glad to deliver a new update for VitalPBX. First of all, and as always, we would like to give special thanks to our partners, customers, and the community for supporting us through buying subscriptions, support, donations and for helping us to detect issues on the platform, and translating the GUI for making VitalPBX even better.
On this new version we are including several improvements, but, the most important update on this version is the branding plus, a new feature available for those who have the Carrier Plus License. This feature allows you to apply some customizations (logo, app name, and URL) to Sonata Add-ons and the VitXi application.
For now, this feature is only available for Sonata Billing, Recordings, and Switchboard, however, in a couple of weeks this will be also available for the Sonata Stats and VitXi.

Improvements on VitalPBX 3.0.3
GUI: Now, it is possible to search on the multi-tenant dropdown located at the top of the main menu.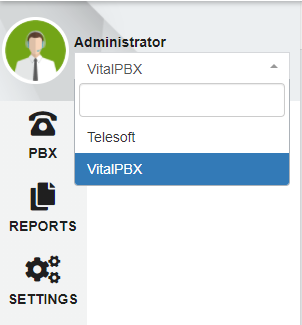 CDR Reports: The DID column has been added to the CDR reports. This new column will allow you to know from what DID the calls are coming in. Also, this new field has been added to the CDR filters module, so, you will be able to create filters with your DIDs to easily find the calls related to them.

Mobility:

Now, the QR codes are generated for SIP devices also.
In the "System General" module, a new field to define the public domain has been added, to be used to replace the email notification variables, and for generating the QR codes information.

Licensing: Have been added the possibility to reactivate a license in case of migrating from one plan to another. With this new feature, you will not need to revoke your license and activate it again to get your new plan.

MultiTenant: Now, disabling a tenant will disable or disallow any kind of call. So now, a message will be played when the users from the disabled tenant try to perform/receive calls.
API:

Now, it is possible to disable/enable a tenant through the API
Now, it is possible applying changes for a tenant through the API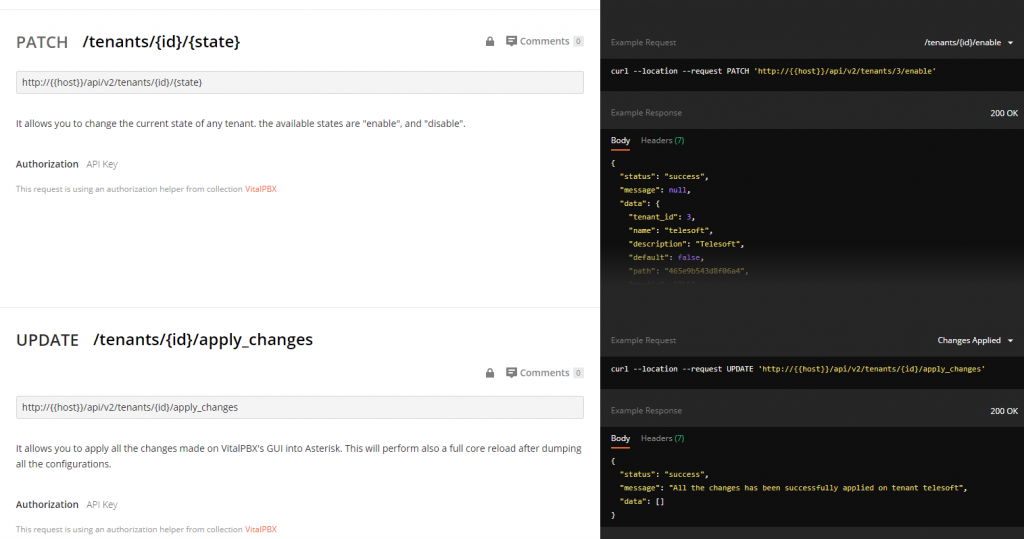 ClearlyIP Trunking: Now, the Inbound DID's are created on-demand when the user synchronizes the calls routing.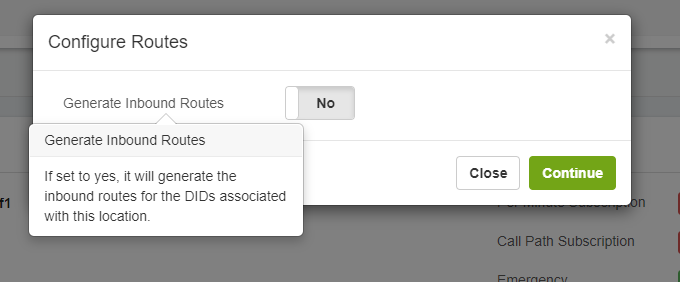 Extensions: The initial ring time for the follow-me application has been increased up to 120 seconds.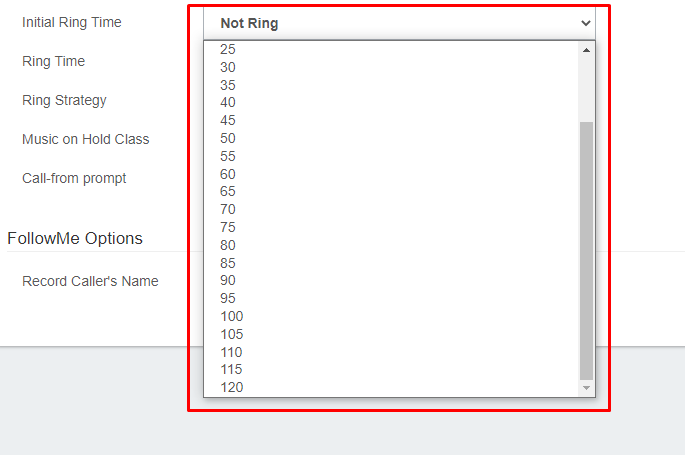 Direct Call Forwarding Setup: Now, it is possible to enable a call forwarding feature and set up the number at the same time. This applies to all the call forwarding features. e.g: *58*100, will enable the call forwarding immediately, and set the call forward number to 100.
i18n: Italian translations have been updated.
Addressed Issues on VitalPBX 3.0.3
Branding: The global search was not showing the logo configured in the branding add-on
Emergency Numbers: An unexpected exception was thrown when saving an emergency number without description.
Queues VIP: It was not possible to save in the Queues VIP module
Extensions Status: An unexpected exception was thrown when no response was received from AMI. Now, default data is returned in case this happens.
Multi-Tenant: It was not possible to delete a tenant who has virtual fax devices.
Conclusion
VitalPBX is continuing to grow in features, and the possibilities are becoming better and better. We hope that you enjoy the Branding Plus feature as a Carrier Plus CC user, and are excited about the improvements and new features that are to come.