Convert Your Analog Phone Line To Digital
Sometimes it is necessary to connect our PBX to the public network (PSTN) through a traditional analog trunk.
The Grandstream GS-H813 Gateway is very popular and easy to integrate with VitalPBX.
This technical guide will explain how to perform this integration successfully with VitalPBX.
Getting Things Ready With Your Analog Line
Protect the Analog port of the HT813, as it is very susceptible to lightning.

In addition, both VitalPBX and HT813 must see each other through a LAN or WAN network.

Use PJSIP Technology for the connection.
Installation of Grandstream HT813
Gateway Side Configuration
Next, we will configure our HT813, for which we enter the IP address in our browser, and then it will ask us for the username and password.
In the BASIC SETTINGS TAB, at the bottom, we configure the following:
Unconditional Call Forward to VOIP: (Our DID in VitalPBX)
Sip Server: (The IP address for VitalPBX)
Sip Destination Port: (The port for the VitalPBX PJSIP connection)
In this case, every call that enters the analog trunk will be sent to VitalPBX, and it will receive the number 540 as the DID.
Now, we go to FXO PORT and configure the following:
Account Active: Yes (To activate the account)
Primary SIP Server: 192.168.10.10 (VitalPBX IP)
SIP User ID: GSHT813 (User of the PJSIP trunk created in VitalPBX)
Authenticate ID: GSHT813 (authentication user in VitalPBX)
Authenticate Password: (Authentication Password in VitalPBX)    
Name: 22704590 (It can be the phone number that the Carrier gives us)
SIP Registration: Yes
Local SIP Port: 5060 (It must coincide with the PJSip authentication port of VitalPBX, it is vital to check if port 5060 is being used in the FXS option of the HT813, if so, change it first and then configure it here)
Enable SIP OPTIONS Keep Alive: No
Number of Rings: 2 (This is very important since some Carriers send the caller ID through the ringing, and you must wait a bit to receive it).
The rest of the parameters are to suit the client. Next, the complete example of the configuration working.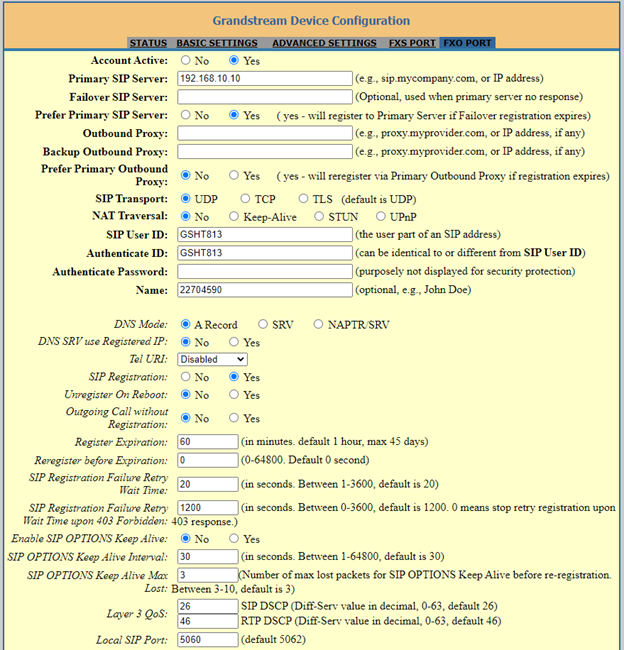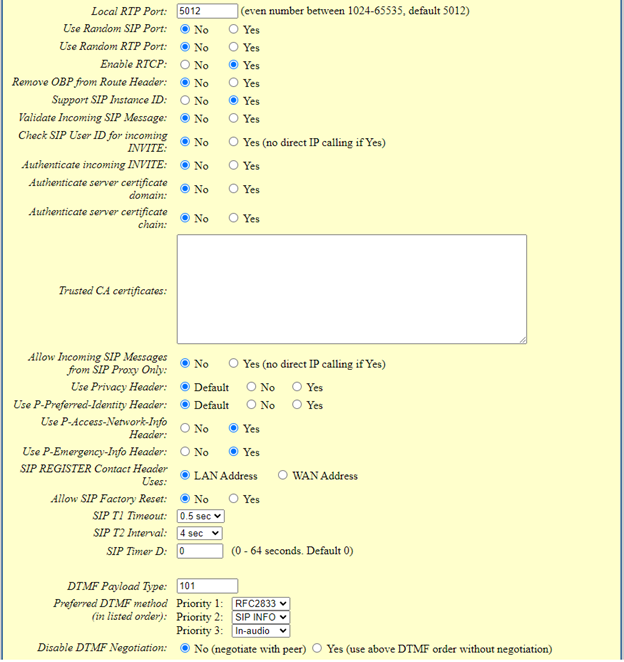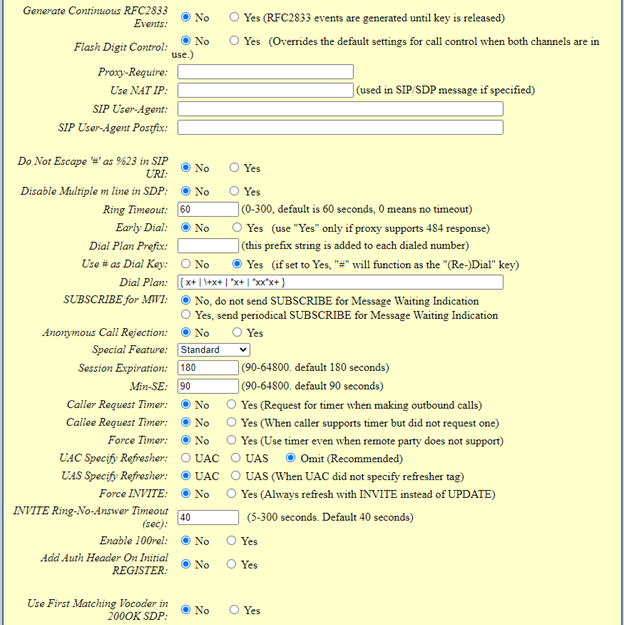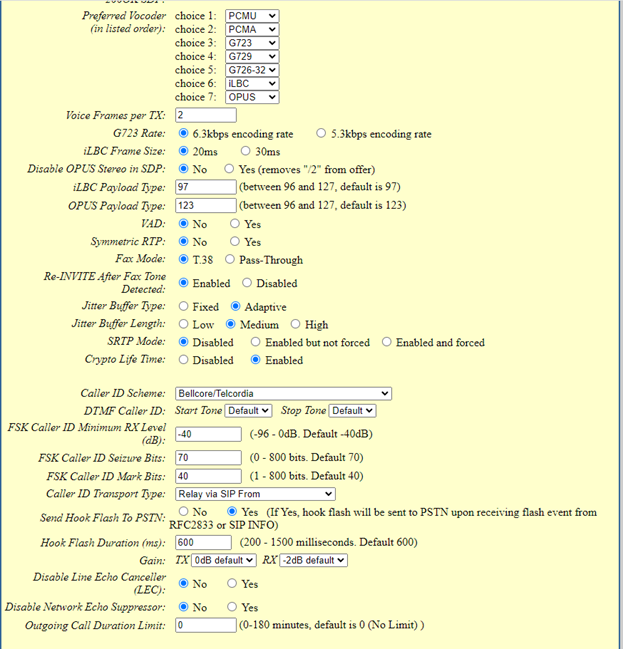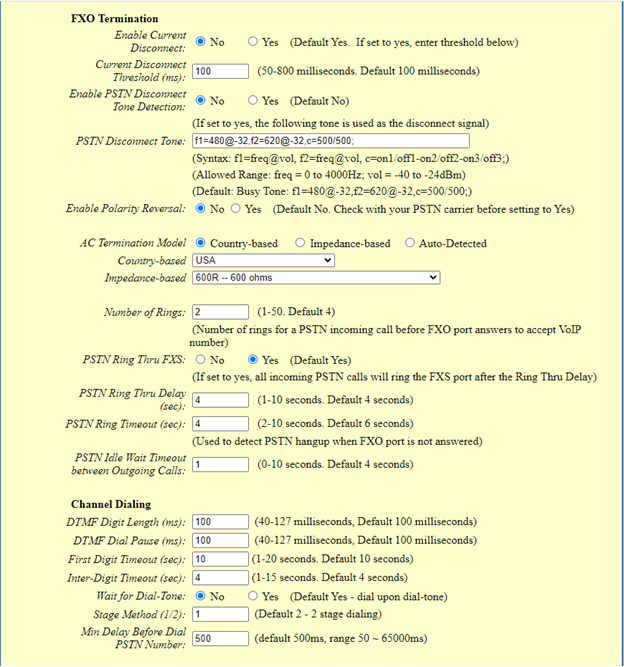 Trunk creation in VitalPBX
Now we will create the trunk in VitalPBX to connect with the Grandstream HT813 gateway.
Let's go to our VitalPBX, PBX/External/Trunks
Technology: PJSIP
Description: GSHT813 (a brief description to remember the trunk)
Local Username: GSHT813 (The user that we configure in the Grandstream)
Match: 192.168.10.80 (The ip of our Gateway Grandstream GS-HT813)
Max Contacts: 2
Require Registration: No
Next, we show the complete configuration of how it should be seen in VitalPBX.