We are glad to announce the release of the new update: VitalPBX 2.4.2, this version solves various issues reported by the community, and also introduces new features on add-ons and core.
If you wish to read about the new features and add-ons introduced in previous updates, click here and learn about all the tools and upgrades we´ve added over time.
Improvements
Trunks / Dialing Manipulation Rules: A new section has been included in the trunks module named "Dialing Manipulation Rules", that allows you to manipulate the dialed number depending of the trunk. E.g.: Suppose you have two providers, both have emergency calls service, but the number to dial is different for each one, for the first provider you must to dial 933 and for the second one you must to dial 944. So, you can configure in your outbound route the 911 and replace this number depending on the trunk on which the call is dialed through.

Trunks / DID and CID from Headers: Now is possible to define if the DID or the CID will be extracted from the SIP Headers. This only applies for SIP trunks

Blacklist / Pattern and Destinations: Now it is possible to define a blacklist number with a pattern and define a destination for it. Also, it is possible to disable/enable a blacklist item through the GUI. If no destination is defined for the blacklisted item a message will be played to the caller.

SIP Settings / NAT: Now it is possible to define the NAT setting as a global parameter. If you want to use the global value for SIP devices/trunks, you must set NAT parameter to the "Default" value for them

Paging / MulticastRTP: Now it is possible to make paging through the MulticastRTP channel. This new feature for paging can be used for: emergency broadcast service for fires, earthquakes, emergency broadcast services for hospitals, In a school setting, In the corporate setting; it could inexpensively replace costly PA systems requiring dedicated wiring, speakers, and amplifiers.

Status Report: Now the Peers & Hints can be filtered easily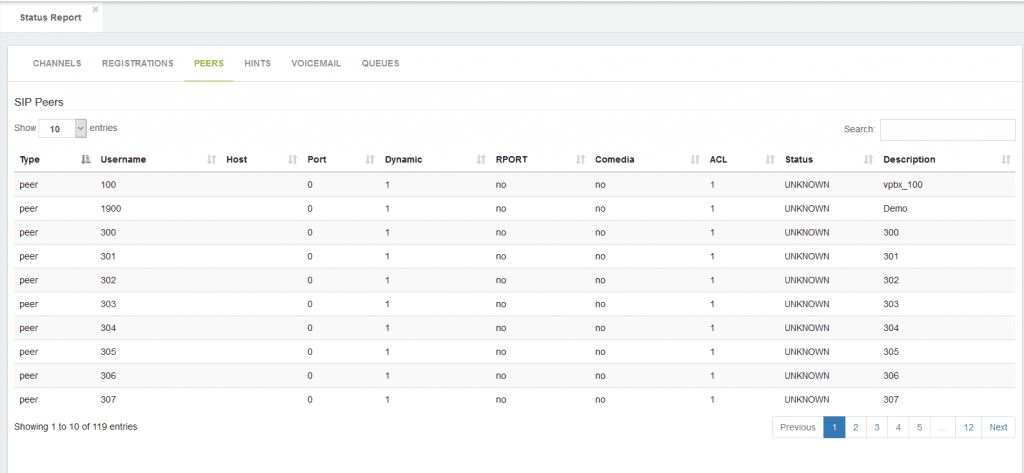 Security: The default fail2ban(Intrusion Detection) settings have been updated to secure the PBX more efficiently
Language: Spanish and Russian translations have been updated
Fixes
Inbound Routes: The incoming routes were not generated in the right way when the DID field was empty
Night Mode: It was not possible to change the night mode status or set the global mode status
Voicemail: The voicemail configurations were not generated in the right way
Destinations: The destinations for the "Terminated Call" option were not diverted to the defined location
CID Lookup: The incoming routes with a CID Lookup assigned were broken when the defined CID Lookup server was down
Learn more about VitalPBX, our services and how we can help you achieve your goals in our official website.